Deputy Editor-in- Chief
Doctor of Physics and Mathematics Sciences
Leonid M. Bogomolov
E-mail: l.bogomolov@imgg.ru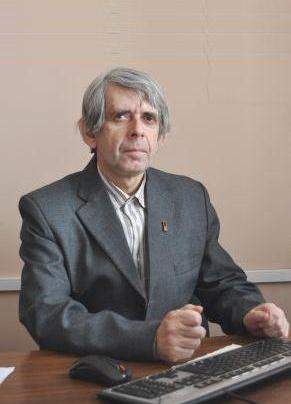 Graduated from Moscow Institute of Physics and Technology (state University). Worked in Research stations (branches) of the Joint Institute of High Temperatures of RAS in Andijan and Bishkek (Frunze), and since 2004 in the Research Station of RAS in Bishkek City, Kyrgyzstan. Since 2008 – he worked at IMGG FEB RAS. Scientific research is devoted to the behavior of energy-saturated systems, including their stability and nonlinear dynamics. Such systems include both current-carrying plasma in thermonuclear magnetic traps (the subject of the candidate's thesis, 1984) and loaded geomaterials and rock massifs in seismogenerating zones. Thesis "Respons" for the degree of Doctor of Sciences, Physics and-Mathematics in the field "Geophysics, geophysical methods of mineral prospecting" was defended in 2013.
Author/co-author of more than 150 scientific publications.
By order of the FASO Russia, 7 December 2015 appointed Director of the IMGG FEB RAS for the period until 7 December 2020 by the results of the director elections of the labor collective of the Institute.
Research interest:
mechanical properties and destruction of geomaterials and mountain ranges;
interaction of geomedium with physical fields, trigger effects in Geophysics;
mechanisms of occurrence and precursors of earthquakes;
seismoacoustics, electroseismic effects.
The last projects and grants
RFBR grant 18-07-00966-a "Study of trigger deformation effects according to the data on the seismicity of Sakhalin using a new type of seismic sensors"
RFBR grant 14-05-00099-a "Effect of low-frequency disturbances of the atmosphere and ionosphere by tsunami wave, and its use for tsunami detection"
RFBR grant 11-05-00155-a "Detailed analysis of the relationship between electromagnetic signal propagation parameters and seismic processes in the Kuril Islands region";
RFBR 11-05-98529-r_vostok_a "Study of processes of destruction of the newly formed shore during coseismic movements of Nevelsk earthquake of 2007, Mw=6.2", leader.
The project of the 7th framework program of the EU "Search for Electro-Magnetic Earthquake Precursors combining satellite and ground-based facilities" (SEMEP), 2011–2012.